"Most of us inhabit at least two worlds ...." This place we call the real world is but a dream, and the many-layered magical reality of Pangea is all that is real. The Maxx calls Pangea "The Outback," because it is like the Australia that existed before time existed. Everyone has an Outback, which they visit when they dream, and once there they forget this place, exchanging its troubles and strifes for the greater reality of Pangea, and once they return here they forget much of their dream-life.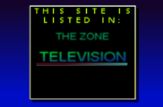 This is the millieu of The Maxx, a wonderful comic book conceived and drawn by Sam Kieth. The first eleven issues were made into an animated cartoon on MTV as part of the "Oddities" series. There are other pages out there about the art of the comic and the cartoon, but a large part of why I like The Maxx is its story, and that's what my pages are about.
Latest Maxx news (not very new really): The Maxx has not to my knowledge been canceled. Sam Kieth has been working on writing and directing movies lately and hasn't had time for comics, but he intends to continue The Maxx beyond issue 35 when his current projects are done. Movies that he's working on include one about Megan, another about Ira and Charley from Friends of Maxx, and one about a boy with a mechanical arm. Sam has said that when The Maxx returns, he wants it to be a larger, quarterly publication so he can tell more extended stories without having to break them up into monthly bites.
My Maxx pages:
(Caution: These pages contain "spoilers" for the Maxx comic series so far. Unless you have read all published issues of the comic, you may not want to read these pages, if you still want to be surprised by what happens. You have been warned.)
Plot summaries of issues of the comic, current through issue 35
A timeline of important events in the Maxx story (could probably use updating, 9/1/97)
Character sketches of the Maxx, Julie, Sara, Artie / Mr. Gone, and others (Working on these, 9/27/97)
A bestiary of Outback denizens (Updated, 9/27/97)
A list of the revelations and clarifications that have been made in the comic's letter section, "Maxx Traxx" (Updated, 9/27/97)
A list of questions I still have about the plot of The Maxx (Updated, 9/30/97)
A list of answers to questions I used to have (Updated, 9/30/97)
A list of the odd messages that don't officially exist in the small print inside the front cover (in the "indicia") (Updated 9/27/97)
A list of books, movies, TV shows, and other comics you might enjoy if you like The Maxx. (Updated 1/25/99; please contribute!)
Links to other pages about The Maxx Updated, 9/30/97)
And, before you ask, YES, I would like help with these. If you have information to share about the plot, characters, etc., or if you have a Maxx page you'd like me to link to, please let me know at flint@kiva.net. If you include your name I'll put you in the acknowledgments for the page you contributed to. Because I have a limited disk quota, this is never going to be a graphics-intensive page; besides, there are plenty of Maxx graphics elsewhere on the Web. So please don't send me any pictures. But information is welcome!
These pages will continue to change and grow, especially as new issues of the comic are published.
---
Page maintained by Tom Lee (flint@kiva.net).
Last modified February 12, 2001.
Go to Tom's home page